Suncor Energy's greenhouse gas performance is improving year-over-year.
In its 2018 Climate Risk and Resilience report released last week, the oil giant says they saw a 2 per cent reduction in emission intensity from 2016 to 2017 and a five per cent decrease from the 2014-16 average.
Suncor's absolute full-year GHG emissions last year totaled 19.9 million tonnes as oilsands production volumes returned to 2015 levels.
"In 2017, corporate GHG performance improved over 2016, driven by reliable and efficient operations in our oil sands facilities. We had higher reliability and continue to optimize efficiency," the report reads.
Since 1990, the Calgary-based company has reduced GHG intensity by roughly 60 per cent at Base Plant north of Fort McMurray.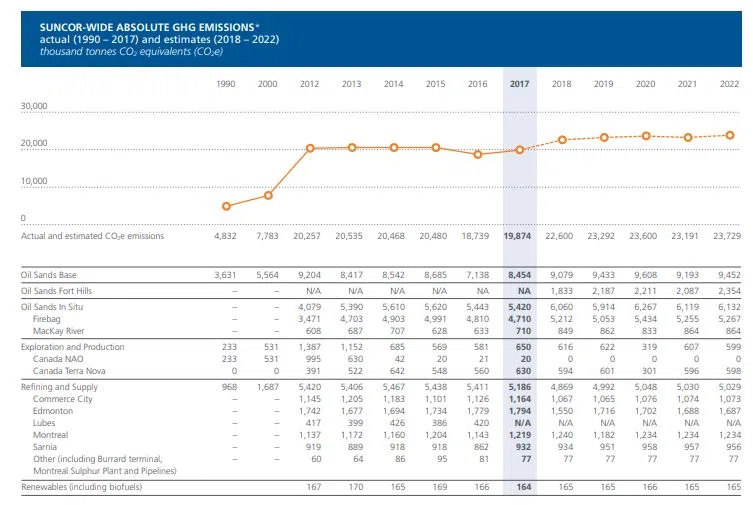 To further increase their GHG performance goal – Suncor invested roughly $350 million in technology development last year to optimize current assets and develop next-generation facilities.