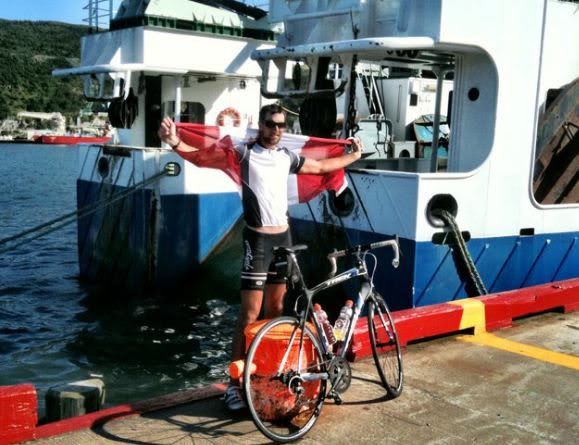 (Local cyclist Kevin Robins celebrates in St. John's, Newfoundland
after riding across Canada to raise money for the Red Cross.
Photo courtesy of Facebook.)
A party is planned for this weekend after a Fort McMurray man set a new world record.
Kevin Robins cycled roughly 7,200 kilometres from Vancouver, BC to St. John's, Newfoundland, finishing the fast-paced fundraiser on Saturday.
"The record was 24 days, we did it in 22.65 days, so about a day and a half off," Robins told Fort McMurray News.
To date, Robins has raised nearly $7,000 dollars to help the victim's of Alberta wildfires.
"It feels really good knowing I can help out these people," said Robins.
A fundraising party is planned for Saturday night, at the legion.
To donate, or learn more, visit
http://www.worldrecordrideforalbertafires.com/
.