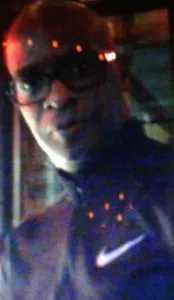 Wood Buffalo RCMP is asking for your help identifying a potential suspect in a downtown assault.
On July 8, around 12:30 a.m., police were called to a local business on Fraser Avenue near King Street.
The alleged man assaulted an individual inside the business, however, no one was injured as a result.
He's described as black, bald, clean shaven, with brown eyes. Police note they don't know the age of the suspect.
He was seen wearing a dark shirt with a Nike logo and black frame glasses.
Anyone with information is asked to contact Wood Buffalo RCMP.