I don't think I have ever been this happy about a story before…LIKE IN MY LIFE!
So remember Jason Voordees, Friday The 13th or Freddy vs Jason?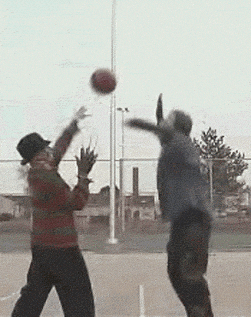 So there is a popular Scuba diving lake in Minnesota that offers something that not all lakes can…it's a 120 feet deep surprise!
There is a life size stature that look exactly like Jason from Friday The 13th movie, complete with hockey mask and machete!
There is even a video! A lovely couple decided to film their run in with Jason!