So this debate has been going on for a while now, for like 2 weeks I will say, but it has slowly been getting worse!
it all started with tweet:

People say millennials "killed" chain restaurants, marriage, & napkins… But WHEN will they acknowledge our greatest take-down yet??

TOP SHEETS. I don't know a single millennial who uses one. Top sheets are archaic. This is just the truth.

— JesseLynn (@JesseLynnHarte) March 22, 2018

TOP SHEETS OR NAH!?!?!?!?!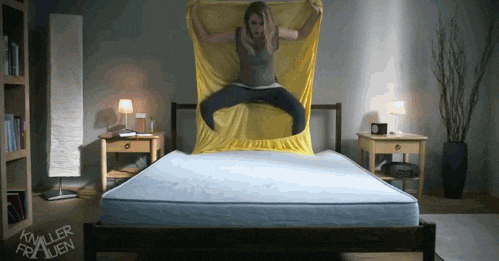 If you are a sane person who doesn't like being trapped while sleeping , then the correct answer is NO TOP SHEET!
Now I have had this debate with a lot of people who are pro top sheet, and their stands is because "it comes in a set" WHO CARES! THEY ARE LITERALLY SOOOOOOOOOOOO USELESS!

'top sheet' more like 'crumpled down at the bottom of the bed and the floor ready for me to trip over when i wake up sheet' but yes i still use a top sheet

— darth (@darth) March 28, 2018

I mean this tweet just sums it up….

Also, this is you using a #TopSheet pic.twitter.com/YiVKW0dwQU

— HaZe (@HaZeOnAir) March 29, 2018

IN CONCLUSION:

ARREST ME: I DO NOT USE A TOP SHEET BECAUSE I DO NOT HAVE TIME FOR NONSENSE

— Anne T. Donahue (@annetdonahue) March 28, 2018